Tripawds is a user-supported community. Thank you for your support!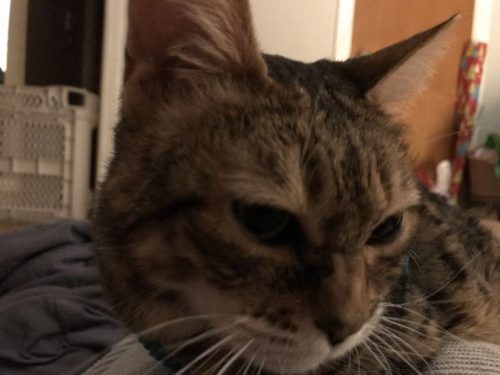 It's been SIX DAYS already since my surgery!  I do have to say I'm enjoying so much nap time.  I'm seriously living the lounging life right now and Human says that's just fine by her!!!!  The doctor said I could try going from taking pain meds every 8 to every 12 hours – thank goodness, I hate it when Human grabs my face,  and the medicine tastes awful!  I'll for sure take less of it.  Food still tastes good and I'm eating just fine.  I'm practicing hopping around on my three legs a little and it's going ok – I can get in my box when I need to!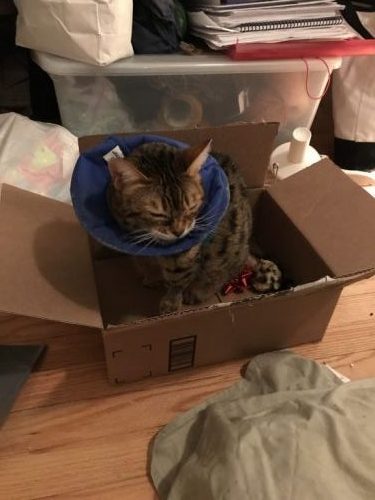 I learned the other night the smooshing Human's  face is ridiculously amusing.  She thinks so too.