Tripawds is a user-supported community. Thank you for your support!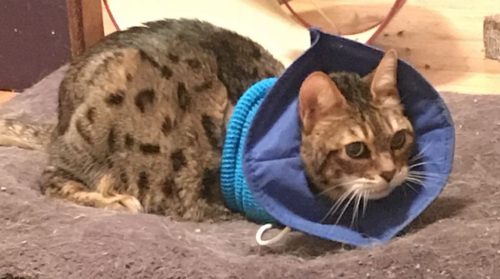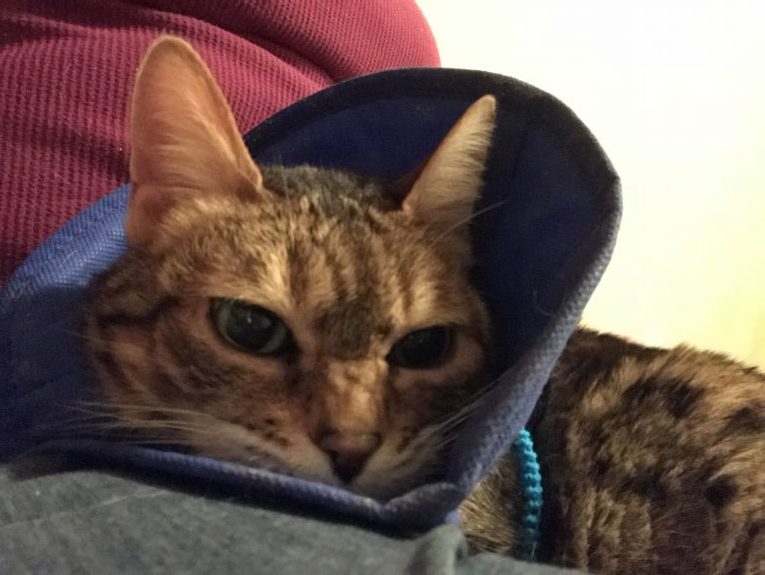 My human came and sprung me from the hospital!    Hahahaha!  I'm free!!!!
Seriously, forgeeeeet that place.
Ive been bouncing around since I got home about an hour ago.  Human says I'm too mobile right now.  I jumped on my futon twice and she stopped me from jumping off and said no!  Now I have to be in this other room with pretty much nothing in it.  At least Human put a couple of soft things in here for me to sit on, including Human herself at the moment.  And what, she's gonna argue with me being able to get in and out of my litter box right now?  Get real Human.
I know Human was worried about me not wanting to eat but I'm RAVENOUS right now and ate a bunch when I got home.  She keeps saying she'll take it.  No idea what that means.
Im purring particularly loudly and being chatty and bouncy.  I guess this is what post surgery drugs do to me?